Press Release
PEACEMAKER MINISTRIES APPOINTS NEW PRESIDENT & CEO
September 21, 2023 – Spokane Valley, Washington – The Board of Peacemaker Ministries, Inc. is pleased to announce an important transition in its executive leadership. Laurie Stewart has accepted the position of President & CEO effective October 1, 2023. Outgoing President & CEO Brian Noble, who served Peacemaker Ministries since 2017, recently accepted a new position as Executive Director of the Family Policy Institute for Washington State. Board Chair Anne Bachle Fifer stated, "We are sad to lose Brian, but Laurie's passionate leadership will continue building on the excellence that Brian brought to this ministry."
Laurie brings a rich depth of experience to the CEO position. She is a Certified Christian Conciliator, a Path of a Peacemaker Fellow, and is currently Executive Director of Peacemaker Ministries. She has taught classes and seminars on biblical conflict resolution to schools, churches and other groups all over the world. Laurie is a licensed attorney in both California and Iowa, practicing in the areas of civil litigation, ADR and municipal law. She serves as an adjunct professor at Trinity Law School. In addition to her J.D. from Chapman University School of Law, Laurie holds an M.A. from Talbot School of Theology (Biola University). She served as president for the Iowa Association of Mediators and on the Council for the ADR Section of the Iowa State Bar Association.
During his tenure as President & CEO, Brian Noble conducted training all over the country and mediated many conflicts to a successful resolution. While heading up Peacemaker Ministries, he developed the Path of a Peacemaker training materials, wrote several books, including the devotional Daily Wisdom for Peacemaking, and launched an interactive peacemaking app that has been used by thousands. Brian will continue at Peacemaker Ministries as a Peacemaker Fellow.
The ministry will be opening an office in Orange County, California next month.
Equipping and assisting Christians to respond to conflict biblically.
Peacemaker Ministries is a non-profit, nondenominational ministry whose mission is to equip and assist Christians and their churches to respond to conflict biblically. We want to partner with people in conflict and help them navigate their conflict and heal their relationships. Christians are called to "love one another" and conflict often gets in the way of us doing that well. Peacemaker Ministries has spent decades developing an effective process to navigate conflict through biblical principles.
Welcome to Peacemaker Ministries! Let's navigate your conflict together. Our relationships with God and each other are key to building healthy marriages, families, churches, workplaces, and communities. My hope is that you will experience the Gospel in such a deep and profound way, that you will never be the same. If the Gospel is lived out daily, our lives and our relationships will be transformed into the likeness of Jesus Christ.
If there is any way we can serve you, please don't hesitate to get in touch.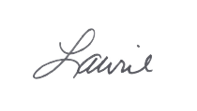 Laurie Stewart, CEO
Peacemaker Ministries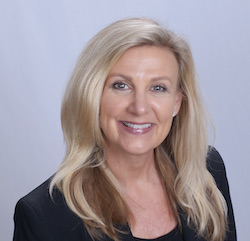 The history of Peacemaker Ministries
Peacemaker Ministries was founded in 1982 by Ken Sande, originally under another name. In the 1990s, the ministry merged with the Association of Christian Conciliation Services and was renamed Peacemaker Ministries. The ministry expanded, developing resources, training hundreds of Christians in conflict coaching and mediation, and assisting countless people to respond to conflict biblically. In 2012, Ken Sande retired from Peacemaker Ministries and Dale Pyne became the new CEO. Peacemaker Ministries moved from Montana to Colorado.
In 2017, P. Brian Noble was appointed as CEO and Peacemaker Ministries moved to the state of Washington. Brian's three books—The Path of a Peacemaker, Living Reconciled, and Daily Wisdom for Peacemaking—provided content for new curriculum and a new App to equip and assist churches and Christians navigate conflict biblically. A new certification program was developed.
In 2023, the Board of Directors of Peacemaker Ministries appointed Laurie Stewart as the next CEO of Peacemaker Ministries and opened a second office, located in Southern California. Peacemaker Ministries continues to serve churches, marriages, workplaces, and individuals through training and reconciliation services based upon its latest curriculum, while continuing to serve others with legacy resources.
Our statement of faith.
We believe ...
... that the Holy Bible, consisting of the Old and New Testaments, is the only inspired, infallible, inerrant and authoritative written Word of God;
... that there is one God, eternally existent in three persons: Father, Son, and Holy Spirit;
... in the deity of our Lord Jesus Christ, his virgin birth, his sinless life, his miracles, his vicarious and atoning death through his shed blood, his bodily resurrection, his ascension to the right hand of the Father, and his personal return in power and glory;
... that for the salvation of lost and sinful people, regeneration by the Holy Spirit is absolutely necessary;
... that a person is justified by grace alone, through faith alone in the Lord Jesus Christ alone;
... in the present ministry of the Holy Spirit by whose indwelling the Christian is enabled to live a godly life;
... in the resurrection of both the saved and the lost — those who are saved, unto the resurrection of life, and those who are lost, unto the resurrection of damnation;
... in the spiritual unity of believers in our Lord Jesus Christ and his church.